KOAST RADIO
106.6FM
yOUR Local Radio for South East northumberland!
Koast Radio 106.6 FM, and available online. Your favourite local community radio for South East Northumberland. Your station. Your music. Your choice.
Koast Radio has been operating since 2010 and is the only community radio station within South East Northumberland with an FM broadcasting licence from OFCOM. We have a mixed and varied broadcast schedule with live shows daily from 7am in the morning up to Midnight, 7 days a week on 106.6 MHz on the FM waveband across South East Northumberland. Koast Radio also simultaneously streams its broadcasts online making them available anywhere through applications such as Tune In app.
Our regular schedule includes general and specialist music programmes, business & community shows, local sports and programmes showcasing local talent. We also deliver live outside broadcasts from within the community, supporting local events, businesses and community groups.
CONTACT US
Studio - 01670 432107
Text Us - 07858 429316
Email - voice@koastradio.co.uk
Location
30 Woodhorn Villas, Ashington Northumberland, NE63 9JD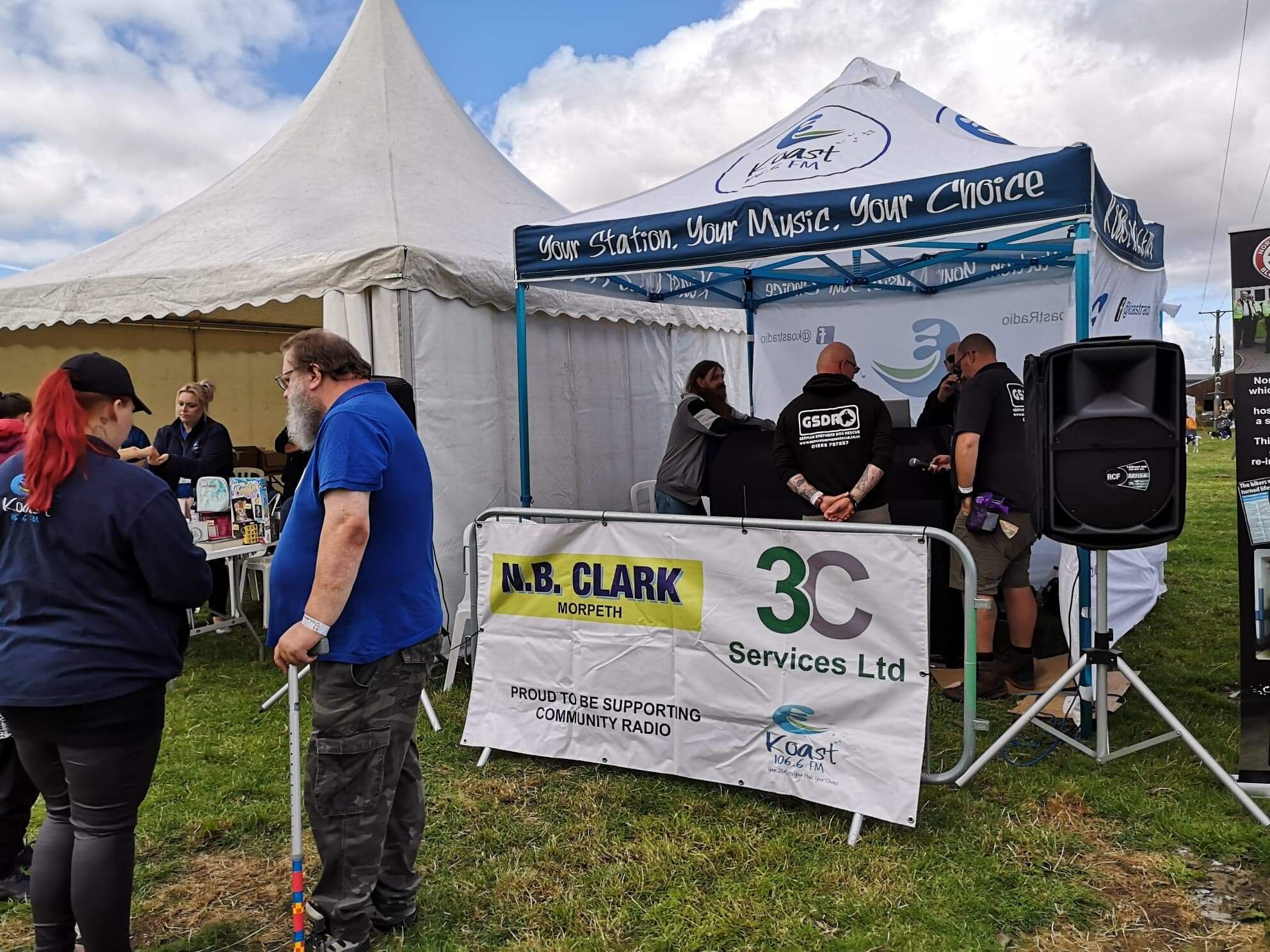 come on a show
Do you have something you would like to talk about on air? Or have a business you would like to promote? Get in touch today to find out about our current shows to see which one would suit you and how you can get involved. Whether it's business or community there's a show for you.
OUTDOOR BROADCASTS
Are you holding an event in your community.? Why not get Koast Radio involved with your event? We can provide a PA system, music and a team of Koast Volunteers. (Depending on the size of the event and the number of hours we are required).
Advertising opportunities
At Koast Radio we have a range of advertising packages to suit all requirements and budgets. When you choose Koast Radio to meet your marketing and promotion requirements we will work with you to deliver the right message to the right audience at the right time.
Can you spare £1?
Koast Radio is a not for profit Community Radio Station and is run by a team of local volunteers.
We can only continue to provide great local radio, for local people by local people if we can raise enough money to meet our running costs.
We welcome any contribution no matter how small.
VISIT US
30 Woodhorn Villas, Ashington Northumberland, NE63 9JD